With PCB and CAD skills available to us, our own unique ACES' twist on the projects below could form the basis for our Legacy Project. Below is a list of possibilities for 2016-2017,
---
Music Visualizer. The visualizer below left is from Blackmagic Design. The Piccolo is a visualizer concept forwarded by Adafruit, just waiting to be encased and made retail-ready.
---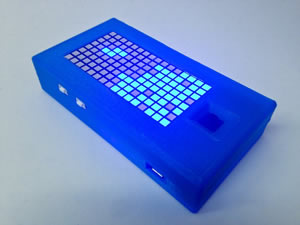 Pocket Gamer. Adafruit offers an I2C-based mini gaming device. A variation of this unit coupld exploit a number of our skills.
---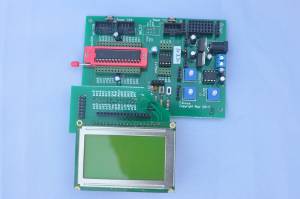 Prototyping Platform. Grace Instrumentation offers a number of prototyping development platforms such as the one depicted to the right.
---
Gecko II. As successful as Gecko I is, it can always be improved upon. Futhermore, the brand has awareness, so selling units of an updated model is easier. How about any of the following enhancements,
An alarm?
A switch for EST/DST?
Selectable features with a rocker switch?
A battery-powered option for remote locations?
Audio visualization?
A redeisgn to keep cost under $40.00 for 2017 so neither do we raise the price and neither do we sell at a loss
Low level code (ie. no libraries) so users can flash with no more than the Arduino IDE if need be
Surface mount parts where possible (AVR, DS1307, resistors, capacitors, crystals, etc.)
Outsourced soldering and board assembly
Elimination of parts: switch, chip seats, male headers, two breakout boards, MCP9808 temp sensor
ISP interface that works for both AVR & RTC?
Redesign of housing, acrylic plates? Back or side-lit acrylic?
LDR brightness control ?
14-segment displays for full text
---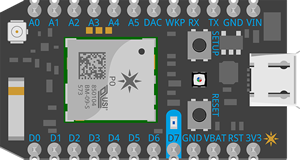 Gecko III. The next generation of the Gecko replaces most of it's hardware with Particle's Photon WiFi Board and joins the IoT.
Can you imagine???